Welcome to Cosmic Wimpout
The Game of Cubes That's Pure Fun!
And don't ya know ...
Cosmic Wimpout is like Life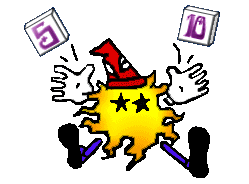 Sometimes you're in the Cosmos...
...and sometimes you just Wimpout!
Check out our online store to see our
$35 to get in Holiday Special!
Our holiday special includes a Black Oakland Board T-Shirt, two sets of Dice, a Board of your choice and a Window Decal! A great combination to treat yourself or share with others.
BIG WIMPOUT NEWS!
The 35th Annual
Cosmic Wimpout
West Coast Regional Tournament!

)))))SATURDAY, APRIL 20, 2013, AT SOLAR NOON(((((

Ann and Ruth are graciously and enthusiastically
hosting the event at their lovely woodland chalet in the La Honda hills!

It's a MUST DO! I look forward to seeing each and everyone of you there! --Wimpout Emailer Gary

FOR MORE INFORMATION CHECK OUT OUR OCCASIONAL NEWS

We've been playing in the Cosmos for 35 years!
AND!.... Check this out!
From now on, every set of cubes you order will be...
Your Game will seek the next level as you learn to bring home the points with your own special rolling style and your own special cubes.
Click here or above to enjoy the Adventures of 4
These were the work of Frank Emery and originally appeared in the Umass Amherst Daily Collegian.
And don't forget... Check Our New Unique Sets of Cubes!!!
Meet our intrepid Ambassador teaching the world to play.
Have you checked out

You can play in Cosmic Wimpout Tournaments!
---
Thanks for visiting our virtual Clubhouse for a wealth of rules, stories, pictures and more from NOW OVER 30 years of playing with the Game!
Whether you play the basic game or make up your own rules, these magical cubes will bring you and your friends hours... years... DECADES of fun.
Enjoy exercising your fun side but remember:
Within moments you can Experience Great Elation or Crushing Disappointment.
Playin' - Playin' in the Game!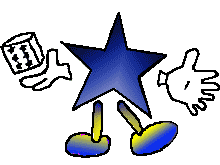 Updated Sat, Oct 26, 2013 06:34 PM